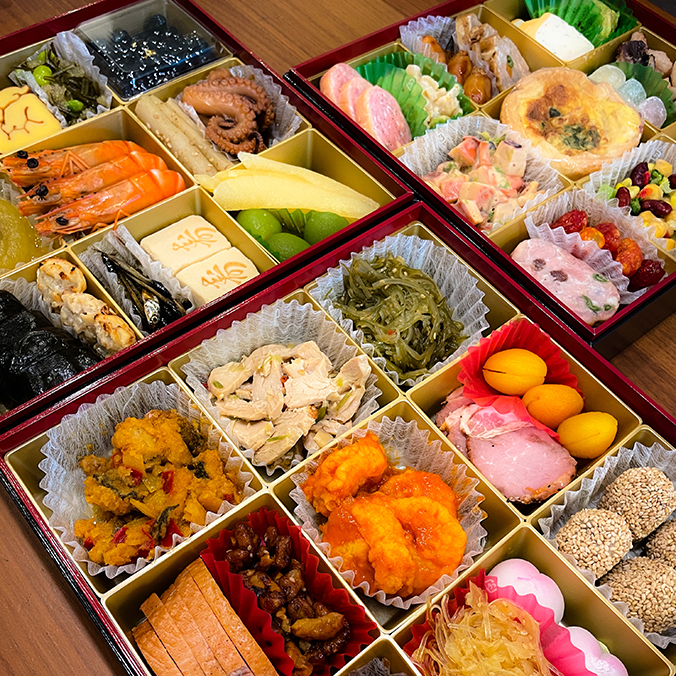 · By YamamotoChika
Celebrate New Year like a local!
Discover the authenticity of Japanese New Year traditions!
Are you ready to embark on an extraordinary cultural journey and celebrate the New Year in Japan like a true local? Japanese New Year traditions are quite unique. Say goodbye to ordinary celebrations and immerse yourself in the interesting customs of the Land of the Rising Sun. Here are three tips to celebrate New Year in Japan like a local. Let's learn and give it a shot together!
1. Do Osoji: Embrace the fresh start!
Prepare yourself for an exhilarating New Year experience by doing the age-old tradition of osoji or year-end cleaning. This means a big farewell to the past year's dirt and clutter and creates a clean and exciting space to welcome new beginnings. Osoji cleanses your surroundings, uplifting your spirits and filling you with excitement and renewed energy for the upcoming year. Common beliefs hold that the New Year deity won't come and you can't enjoy what it brings such as happiness, health, and wealth if you don't finish Osoji before the New Year. Keep this in mind!!
2. Indulge in Osechi: Savor the flavors of tradition!
Delight your taste buds with Osechi, quintessential Japanese New Year dishes.
Osechi are traditional Japanese dishes eaten during the New Year and include many kinds of Japanese foods packaged in boxes called jubako. Each carefully crafted morsel carries profound meaning and wishes, symbolizing good health, longevity, and prosperity for you and your loved ones in the year ahead. Discover the joy of Osechi and experience a truly authentic celebration.
3. Experience Hatsumode: Seek blessings at a shrine!
Embark on a spiritual journey by participating in Hatsumode, traditional first shrine visits of the year. Join the locals in their prayers for health, divine protection, and abundant blessings. As the clock strikes midnight on New Year's Day, immerse yourself in the vibrant atmosphere of the shrines, teeming with excitement and positive energy. And while you're there, don't forget to acquire traditional good luck charms or "omamori to invite fortune and prosperity into your life.
Celebrate the New Year with us like never before!