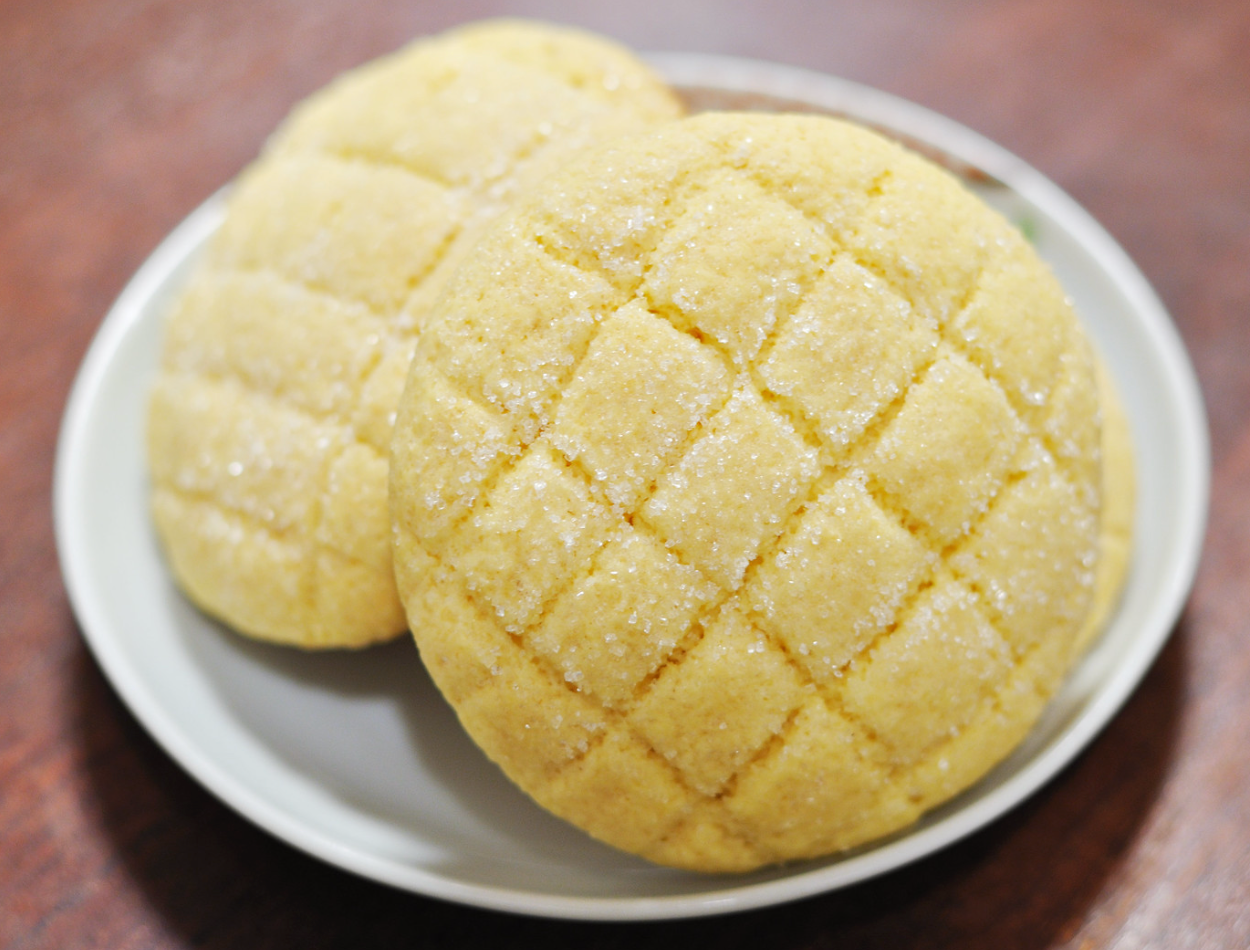 · By YamamotoChika
What is Melonpan?
If someone offers you this, saying it's melon bread, or melonpan in Japanese, how do you think it will taste? 
Would you imagine it tastes like cantaloupe? Nope, the name comes from the shape, and its flavor has nothing to do with cantaloupe. It's a sweet bun, with surgary cookie-like pastry on top, that simply resembles cantaloupe, which are commonly called melons in Japan.
These are Japanese bakery classics. If you go into almost any bakery, or even a convenience store, you are pretty much guaranteed to find these there.
Today, I'd like to introduce you to an easy way to replicate these at home. They're perfect for everyone from young kids to 100-year old kids, for breakfast, dessert or midnight snacks. First of all you mix flour with yeast, then … just joking; we're not going to start baking like that! 
All you need to do is squeeze  melonpan toast spread on some bread and pop it in the oven. My favorite for things like this is using Texas toast. It's a really tasty treat that you can create with melonpan flavor. It doesn't require any technique or prep time. If you want to be fancy, go ahead and outline it with small squares to make it look like a cantaloupe.
Try it and let us know what you think!
You can easily find these types of squeeze spreads in Japanese grocery stores. They come in tons of varieties. There also are food trucks called
pabrata
 serving these sweets, with different types in various regions. If you are visiting Japan or living in Japan and keen on new things to try, this is a top recommendation for you. If you're visiting more than one city, see if there are differences in what you find.